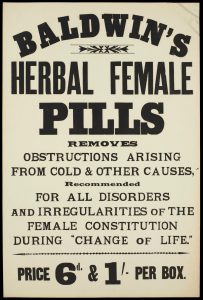 Image courtesy: wellcomecollection.org
Baldwin's Herbal Female Pills. Removes obstructions arising from cold and other causes, recommended for all disorders and irregularities of the female constitution during "change of life". Popular in the 20th century.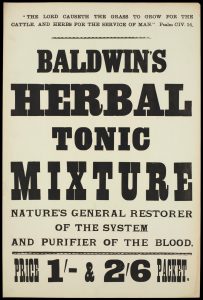 Baldwin's Herbal Tonic Mixture. Nature's general restorer of the system and purifier of the blood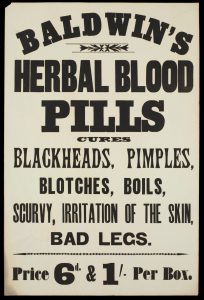 Baldwin's Herbal Blood Pills. Cures blackheads, pimples, blotches, boils, scurvy, irritation of the skin, bad legs.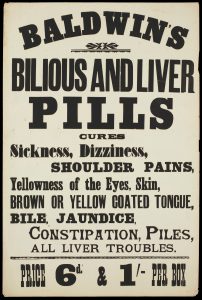 Baldwin's Bilious and Liver Pills. Cures sickness, dizziness, shoulder pains, yellowness of the eyes, skin, brown or yellow coated tongue, bile, jaundice, constipation, piles, all liver troubles.
Newsletter
Sign up for the QuackTrack.org newsletter below!