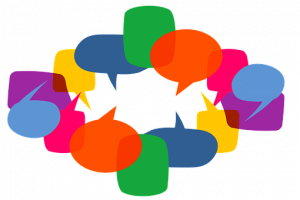 If the academic community, government, and medical and healthcare sector is your target audience then QUACKTRACK is a trusted source to reach this demographic. We aggregate academic-related news from campuses across the country and the world and provide high-impact exposure to a targeted audience. Cutting through the clutter of the internet we provide you with the highest quality content that is both valuable to the student and teaching community as well as to employers.  If you are interested in advertising here, talk to us Email: editorquacktrack@gmail.com
At present we can offer some amazing 30-day deals on some of the banner ads. Please note at present we do not operate a cost-per-click or impression system.
General Advertising Terms and Conditions
All advertising rates are subject to change and shall be notified on Quacktrack.org.
Payments for advertisements are collected in advance. The Publisher reserves the right to hold advertisers and/or their advertising agency jointly and severally liable for such monies that are due and payable to the website. The advertiser and agency assume all liability for all content (including text, representations, illustrations, graphics, charts, trademarks, or other copyrighted matter) of all material.
All ads submitted must mandatorily comply with applicable Indian and International laws, and may not be indecent, obscene, or defamatory. If not as per standards, the advertisement will be rejected.
The Publisher shall not be responsible or liable for any loss of profit, loss of business, or any other consequential damages as a result of any error or omission in or of an advertisement.
The Publisher is not liable for any failure or technical issues that limit access to the website.
QuackTrack makes no representations as to the accuracy of the content of advertisers' material.
Advertisers retain the copyright of advertisements. By submitting advertisements, however, the advertiser hereby grants Quacktrack.org a worldwide, irrevocable, nonexclusive, and transferable license to reproduce the advertisement, including any trademarks therein, and include without limitation in any future archive or database in any medium, now known or later invented.
QuackTrack reserves the right to destroy all materials that have been in its custody for at least three months unless the advertiser or agents have given written instructions against it.
Signed insertion order is required before advertisements can appear on the website.
All Payment Terms: 100 percent advance
Discounts as applicable will be passed on to those prepaying for more than one year.