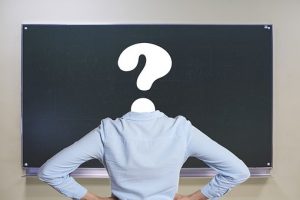 A school can only be as good as its teachers.
A good school needs teachers who can actually teach and ensure that the children are learning. These days, there seems to be a rush to send children to school but not many care whether they receive an education. The children do go to school but don't actually learn much.
There is no meaning to the phrase right to education if education is not provided through qualified teachers. Parents should consider teacher quality as the most important factor when choosing their child's school.
Just last year, there were several reports in the Indian media about teachers with fake qualifications who were found teaching in government schools, colleges and even universities. These fake teachers were able to creep into the government institutions despite them having a screening process which indicates the failure of the screening processes.
Take a look at these headlines that appeared in various major newspapers in recent years:
How is that we rarely hear anything about such incidents in private institutions? Is it because they don't exist or they don't get reported? There are thousands of private schools with questionable standards that have been mushrooming over the recent years.
While some private schools have policies and practices for recruiting teachers, many don't conduct any background screening which allows people with fake qualifications to teach. It is very common to find schools appointing staff that are parents of current students. Some schools appoint teachers by conducting only a reference check over the phone.
It is important for schools to conduct a thorough background check of the applicant by validating and verifying qualifications submitted by the applicant. There are professional agencies that conduct comprehensive screening of applicants that include education and employment verification.
As per the provisions of the Right to Education Act (RTE), it is mandatory for teachers in private institutions to have certain qualifications approved by the National Council of Teachers Education.
A 2013 study of university graduates found that 47% of them are unemployable in any job, and in 2017 the All India Council for Technical Education (AICTE) noted that 60% of engineering graduates remain unemployed.
India annually spends about 50,000 crores on school education but an average Indian adult still cannot write a business letter in English or speak fluently in meetings.
The Indian education system needs a boost in teaching quality to change these figures and to achieve that, it is extremely important to have a robust policy to weed out the unqualified teachers from the system.
It is a fact that despite lower salaries, teachers in private institutions deliver better learning outcomes. If salaries of teachers in private institutions are improved and made on par with government teachers, then more qualified teachers will enter the private sector ensuring a higher quality of education.
In the USA, the state education agencies provide a system that parents and the general public can use to check the credentials of public school teachers in their state.
It would be good if India has a state-wise teacher verification portal that will list the teachers' qualifications and indicate whether the qualifications have been verified by the school. This information should be accessible to parents and the general public as they have a right to know.
__________________________________________________________________________________________________________
___________________________________________________________________________________________________________
(The views expressed by the author in the article are his own)
Newsletter
Sign up for the QuackTrack.org newsletter below!