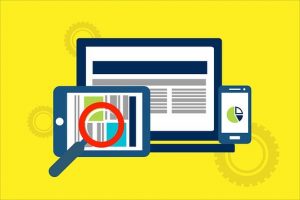 BY QUACK TRACK STAFF
The Unique Document Identification Number (UDIN) to be mandatory for all GST AND TAX reports said an announcement from the Institute of Chartered Accounts of India. It states as follows-
(i) All Certification done by Practicing CAs w.e.f. 1st February 2019.
(ii) All GST & Tax Audit Reports w.e.f. 1st April, 2019
(iii) All other attest functions w.e.f. 1st July, 2019
Since 1st February 2019 all certificates issued by Chartered Accountants had been made mandatory. UDIN is now made mandatory for GST & Tax Audit Reports from second phase with effect from 1st April, 2019.
The concept of Unique Document Identification Number (UDIN) has been conceptualized and developed by Professional Development Committee of ICAI which was also being demanded by various regulators to prevent forgery, fake practitioners and other malpractices.
UDIN is a unique 18 digits number, which will be system generated for every document certified/attested by Practicing Chartered Accountants and registered with the UDIN portal. The portal is available at https://udin.icai.org/.
The portal offers the facility to various Regulators/Banks/Authorities/Other Stakeholders to check the authenticity of the documents certified by Practicing Chartered Accountants who have registered on the said portal. It would help them in tracing of forged/wrong documents prepared by any third person in the name of Chartered Accountant, as a person other than Chartered Accountant will not be able to upload the documents on this portal.
SOURCE: ICAI
Newsletter
Sign up for the QuackTrack.org newsletter below!