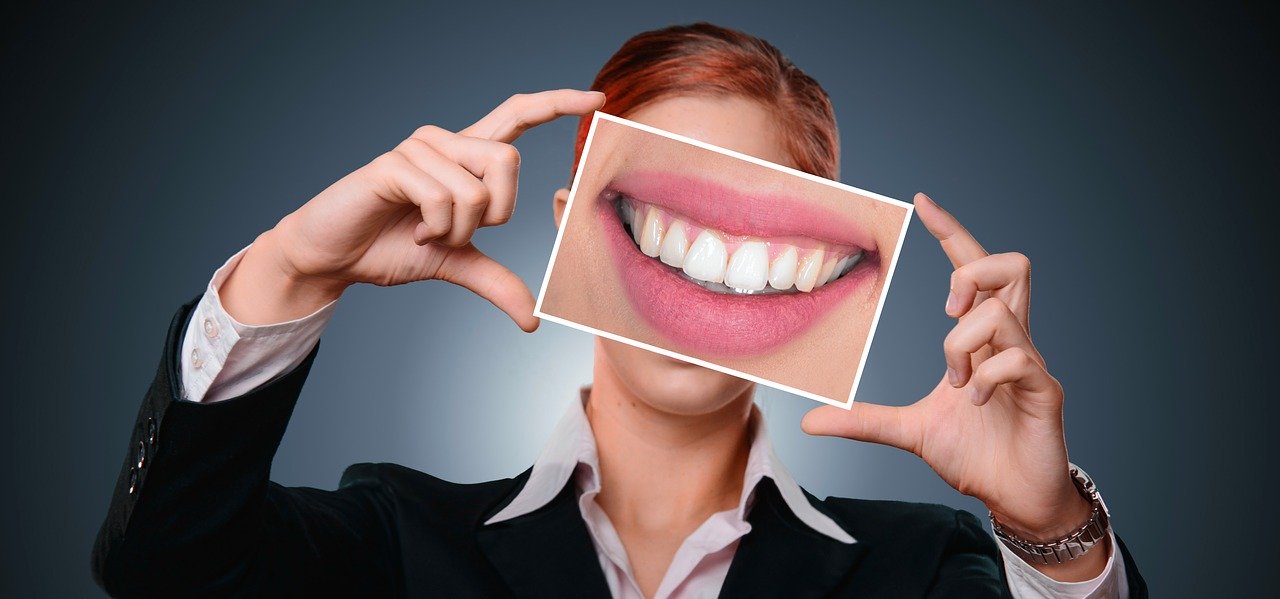 If as the adage goes, "a beautiful face can launch a thousand ships"…. then an addendum to it would be that a beatific smile would turn the world into a paradise!
A smile is a divine gift of amazing joy and has become a universal symbol of positivity and benevolence, which transverses the realms of language, caste, creed, nationality and what have you!
In fact, the smile quotient is now a commercially valuable index, as, it is the smile which adds face value to a face and sells a product. In organoleptic analysis and consumer acceptance studies, a "smiley scale" is used to quantitatively measure the positive attributes of a product or service and its general acceptability.
Interestingly, smiles involve the structural profile and general arrangement of dentition which is where smile science, smile alignment, smile structuring and smile management become very emphatic aspects of Cosmetic Dentistry and assume veritable scientific undertones. They are addressed by orthodontists and dentists world over and are designed in a signature manner to suit the patient and his facial structure….even his profession.
Orthodontists agree that structural inroads into smile dimensions are better addressed and more holistically achieved if they are associated with teeth alignment and not through extrinsic efforts.
Dentists have been using traditional wire-based braces for the realignment of mal-structured dentures, gaps- in – teeth and any other such anomalies which could obstruct the formation of a perfect smile. The latest technology has also attempted to address the single vanity oriented shortcoming to use of braces, namely that they are not very visually becoming and do nothing to contribute to the so-called good looks of the user!
It is from this requirement that a novel breakthrough in dental cosmetics is born namely "Clear aligners", the generic name given to invisible, user-manipulative braces and teeth guards.
Clear Aligners and Traditional braces- Merits and Demerits
I had a very rewarding interaction with Dr.Rakesh Mehta, a practising Orthodontist, an expert from Mumbai who by his own admission has grown up with a lot of teeth around him!
His expertise and his impeccable credentials have benefitted several patients and the interesting aspect is that his wife Dr.Nidhi is also a practising dental expert. He was very elaborate in addressing my numerous queries and I am grateful to his lucid input. It also puts many aspects of curiosity and ignorance in the right perspective.
I found that my discussion with Dr.Rakesh Mehta regarding the merits and demerits of 'Invisalign', a leading brand of clear aligners versus traditional braces was both interesting and full of novel scientific revelations.
He specified that the new age invisible braces are categorised as "Clear Aligners" and are definitely a dental concept to stay. This is even more emphatic in the light of the advent of various novel technologies and automation techniques. He enunciated that they are aesthetically more predisposed as they are not very "visible".
Moreover, there is computerised technology which is involved in the design and manufacture of the Clear Aligners to suit the patients' requirements in totality. Virtual 3D Models are produced using an intraoral multidimensional rapid scanner and proprietary software that creates an accurate impression. The information is used to produce clear plastic aligners that suit the patient.
Interestingly, however, Dr.Mehta was quite expansive in presenting certain advantages of traditional braces over the hi-tech kind due to several reasons. He specified that the correction of dentition is a protracted procedure which should be governed by the dental practitioner and periodically monitored in order to achieve sustainable results and of course patient satisfaction.
In the case of Invisalign, the patient is the one who manoeuvres the entire treatment and does not need to visit the dental clinic except annually or at the most half-yearly.
Hence, this becomes a procedure with very variable outcomes if the patient does not follow the required instructions judiciously and regularly. It is important to educate the patients on the pros and cons and help them understand the responsibilities as the outcomes are purely based on compliance.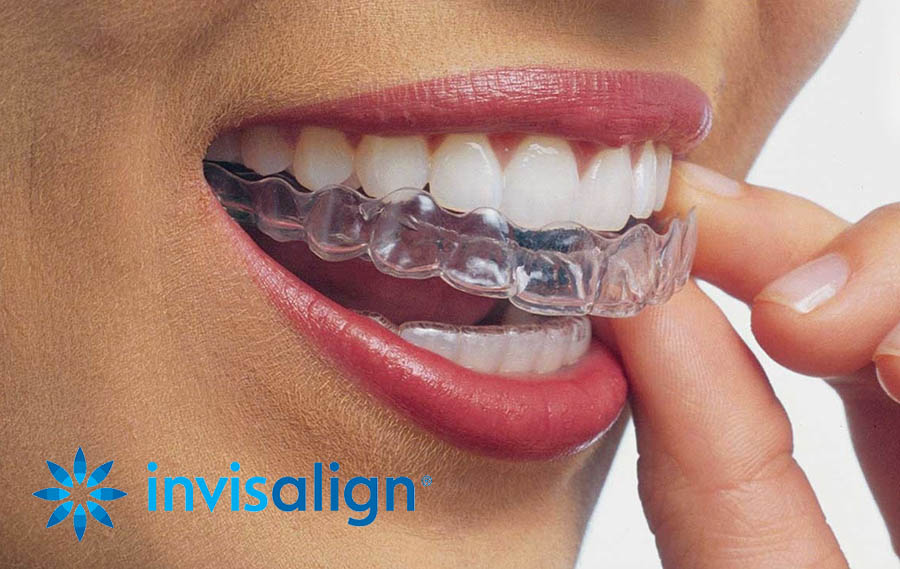 Importantly, the Invisalign is quite expensive a treatment as compared to tradition braces and is usually favoured by people, in the glamour world and those in the public eye, who may want to repair their teeth, incognito.
Invisalign – Treatable cases
Mildly crowded and malalignment problems
Deep Overbite
Underbite
Crossbite
Gap teeth, and others.
Advantages of Clear Aligners:
Aesthetic and comfortable- No irritation or lacerations during use.
Greater smile and greater confidence as clear aligners are not visible.
Better oral hygiene- Trays are removable and can be easily removed for the purpose of brushing, eating etc.
Requires fewer trips to the hospital.
Intervention, Procedure and Stages
Dr.Mehta, further elaborated that in the traditional braces intervention procedure, the whole relocation of the teeth in the patient is tackled in a very detailed stage-wise manner. Intermittently, braces are changed to suit the new arrangement of the teeth from one stage to the other and it is quite possible that the stages maybe ten to fifteen in number.
All this is done in the detailed supervision of the dental expert and though the procedure is quite long, success is a foregone conclusion. He named metal braces, ceramic braces and lingual braces as some types of braces commonly used.
Another very valid point raised regarding the clear aligners is that there are certain fundamental patient profiles with defective aspects which are inherently contradictory to the use of these invisible braces. A flat or malformed palate or a cleft or hare-lip could be included in this consideration. The causative aspects of these may be congenital, namely, by birth or they also could be due to some unnatural occurrence like a mishap or an accident.
Hence, Dr.Mehta was very elaborate in his surmise of the importance of patient counselling in the entire procedure of teeth realignment or even dentition redesign. There are generally three stages to this interaction which the orthodontist actualises with the patient.
A pre-procedure stage, where the detailed explanation of what the actual methodology entails, how is it going to be executed, the time frame, the logistics and above all the "success quotient" or reality check and the pain management.
An in situ stages, where the patient is actually given a lot of handholding and reassurance and his anxiety and apprehension is addressed with warmth and comfort. This is very valid for the generation of a feel-good factor, universally in all groups of patients, but especially for children and geriatric subjects.
An aftermath stage, where, even if the patient need not physically visit the orthodontic expert, he could telephonically connect to his Dental expert in order to receive the required input. In the case of traditional braces, this aspect is aptly dealt with in the periodic visits for the different stages of the treatment and this is a very significant advantage for the patient because he is in the constant purview of the Doctor.
However, in the self-administered and self -managed models, namely, the clear aligners, which fall under the category of DIY( Do-it-yourself) mode, the patient compliance to his own dentition is much solicited.
All in all, the counselling becomes an integral part of the perioperative fabric and has to be addressed with empathy and in a proactive manner by the orthodontist as there is a very valid element of self-worth involved in the use of any braces. They also form a part of the "face value" of the patient's persona.
Various other aspects were also discussed in the course of this interaction with Dr.Mehta. He felt that the ideal age of the first in-depth dental check-up is when the child is 7 years old so that there could be an accurate assessment of a requirement of a correctional realignment of the dentition.
If such a treatment is undertaken in this stage of childhood, the chances of success are much more tangible as the maxillary and facial bone structure and general growth phase of the child is more predisposed to transformation. He recommends the age of braces oriented treatment to be initiated at the recommended age of ten-twelve years to nineteen-twenty years of age.
The next critical point is when the first wisdom tooth appears. This is at a stage where the braces have been installed and the "bite" has been provided by the expert, to the patient under treatment. It is absolutely, imperative that the patient visits the orthodontist at that stage.
If the wisdom tooth is in anyway mal-aligned and disturbing to the "bite" provided by the braces, it may have to be extracted depending on the extent of the deviation. Interestingly, all the other wisdom teeth also would have to be monitored.
Dr.Mehta also pointed out there are definitive hereditary undertones. Over his professional tenure, he has observed this aspect in the vast plethora of patients he has treated.
A lot of care is recommended of braces as they can easily undergo damage or become misaligned and then may cause more harm than good. Dietary and Lifestyle interventions are recommended for anyone who wears braces. No chewing of tobacco or tobacco products, no smoking, no eating of "gooey" caramel based sweets or confectionery or hard foods like khakhras, papads, crispies or even fibrous foods like a corncob are some of the restrictions.
When asked what could be the root cause of misaligned teeth, he specified that maternal health during pregnancy has been named as one of the causes. If the mother subject has been prescribed tetracyclines and such drugs to manage a health condition which may have prevailed during her pregnancy. Interestingly, he clarified that milk teeth being temporary and hardly twenty in number, they are never realigned.
Dental procedures the American Dental Association (ADA)  considers to be under the purview of cosmetic, include braces, porcelain crowns, veneers, bridges and bonding. The procedure can be performed by a general dentist, but they also overlap into the specialities of orthodontics and prosthodontics. Some general dentists acquire value addition qualifications in order to include these procedures in their skill-set.
Cosmetic dentistry is generally used to refer to any professional oral care that improves the appearance (though not necessarily the functionality) of teeth, gums and/or bites.
A personalised dentist can help one determine the ideal method to help enhance one's smile. These are some magic dental wands to help generate a killer smile! Cosmetic Teeth Whitening, Cosmetic Dental Veneers, Cosmetic Dental Implants, Cosmetic Dental Crowns, Cosmetic Teeth Shaping, Cosmetic Tooth Bonding and last but not the least Cosmetic orthodontic Treatment.
The author acknowledges the use of authentic medical literature from reputed media to structure this article.
The contents of this article are not meant to be a substitute for medical advice, diagnosis, or treatment, and should not be construed or treated as such. Always seek the advice of your physician or another qualified health provider with any questions you may have regarding a medical condition. We make no representations, warranties, or guarantees, whether express or implied, that the content on our website is accurate, complete, or up to date.
Also read: Some dentists say they feel pressured to offer unnecessary treatments
Newsletter
Sign up for the QuackTrack.org newsletter below!