ASIAN DISSERTATIONS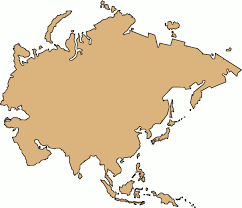 CiNii(Scholarly and Academic Information Navigator, pronounced like "sigh-knee") is a database service which can be searched with academic information of articles, Books, Journals & Dissertations.
NDL-OPAC is a system that allows you to search and apply materials of the National Diet Library.
Established in 2000, the company is based on the art database, and then builds a database of journals, essays, e-books, etc. in the academic field.
The National Library is free of charge for the online use of the dissertation. The number of online users has exceeded 20,000 during the peak period and more than 800,000 search times per day.
"Shodhganga" is the name coined to denote digital repository of Indian Electronic Theses and Dissertations set-up by the INFLIBNET Centre.
Paperback 500 million book data, 100,000 journals and e-journals, Seoul National University Library, which houses the non-book materials of 20 thousand points of the species.
UNIVERSE DIGITAL LIBRARY is an innovative digital library that contains academic resources of engineering, medical, business, science, islamic and general reference books, theses, dissertations and journals with built in software tools.
This database contains the bibliographic items and summaries of new doctoral thesis dissertation and dissertation awarded at the University of Tokyo.
The University of Tokyo Doctorial Dissertation Database" is the database of bibliographies and abstracts of doctoral thesis which was granted in the University of Tokyo.
The HKU Scholars Hub is the current research information system of The University of Hong Kong. As a key vehicle of HKU's Knowledge Exchange Initiative, The Hub aims to enhance the visibility of HKU authors and their research, and to foster opportunities for collaboration.
RISS International, providing searchable databases of more than 7.9 million MARC records with 1.6 million fulltexts of Korean Theses & Dissertations.
KOASAS (KAIST Open Access Self-Archiving System) is an institutional repository. In 2007, KAIST was the first Korean University to adopt DSpace, customizing it to meet the specific needs of KAIST.
Universiti Teknologi Malaysia Institutional Repository (UTM-IR) is a digital collection of the University's intellectual or research output. Institutional repositories centralize, collect, preserve, and comply to open access concept of accessing collection of scholarly materials that showcases the research output of Universiti Teknologi Malaysia communities.
Provides an online archive for the written work of University of Malaya students such as academic exercises, dissertations and theses.
MULOK – Institutional Digital Repository of State University of Malang
Find more repositories of theses and dissertations here
The information provided in the website is designed to provide useful information on the subjects discussed. It is possible the information provided is incomplete or not updated. The website is not meant to be used, nor should it be used to draw conclusions based on any data, or information provided by the website. You may write to the regulatory authority or the governing council or bureau in your respective country to confirm the data.