AFRICA DISSERTATIONS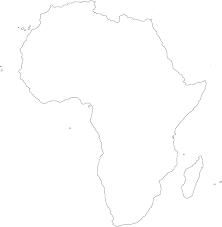 This catalog of theses and dissertations identifies academic work which, since 1988, received a scholarship or a small grant CODESRIA. The originality of this work is that they cover a wide range of disciplines, covering various subjects and have been supported in universities located in five regions of the continent
National ETD Portal South African collected 108241 theses and dissertations from over 20 Universities of South Africa.
Unisa Institutional Repository (UnisaIR) is  an open digital archive of scholarly intellectual and research outputs of the University of South Africa. The UnisaIR contains and preserves theses and dissertations, research articles, conference papers, rare and special materials and many other digital assets.
One site provides all the sources of knowledge for the Egyptian Researcher : Holdings of the Egyptian universities libraries, Masters and PhD of Egyptian researchers, theses under study in Egyptian universities.
Find more repositories of theses and dissertations here
The information provided in the website is designed to provide useful information on the subjects discussed. It is possible the information provided is incomplete or not updated. The website is not meant to be used, nor should it be used to draw conclusions based on any data, or information provided by the website. You may write to the regulatory authority or the governing council or bureau in your respective country to confirm the data.