INDIA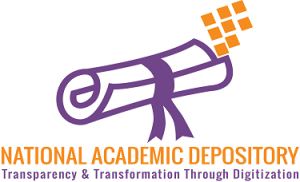 "National Academic Depository (NAD)" is a National System set-up by India's Ministry of Human Resources
Development and University Grants Commission by appointing NSDL Database Management Limited
(NDML) to facilitate Academic Institutions to Digitally, Securely and Quickly issue Online Academic Awards
to the Students directly in their online NAD Account. The student can access certificate at any time and
authorise employers, banks to view and verify the certificates.
INDIAN MEDICAL REGISTRY SEARCH

To search the database for Registered Doctors

Find a Chartered Accountant.
CBSE's digital repository of academic records.

DigiLocker is Government of India's cloud based platform for issuance and verification of documents & certificates such as e.g. driving license, Voter ID, School certificates digitally.

TSCHE: Student Verification Service
Easy and Secure Certificate Verifications

The information provided in the website is designed to provide useful information on the subjects discussed. It is possible the information provided is incomplete or not updated. The website is not meant to be used, nor should it be used to draw conclusions based on any data, or information provided by the website. You may write to the regulatory authority or the governing council or bureau in your respective country to confirm the data.